Printer-Friendly | E-Mail Article to a Friend Go Back

| | |
| --- | --- |
| by Sylviane Gold | December 5, 2012 |

FUN
New York has plenty of fabled entertainment spots, but Harlem's Apollo Theater is in a class by itself. The icons of 20th-century American popular music – from Ella Fitzgerald to Stevie Wonder – have played its stage. But it is hallowed ground to comedians, too. When Sinbad arrives with his gentle, kinetic, always perceptive standup act, he will be following in the footsteps of stars like Stepin Fetchit, Pigmeat Markham, Moms Mabley, and Godfrey Cambridge. Sinbad, December 7 at the Apollo Theater. apollotheater.org
POP
The "golden voice" sounds increasingly strangled, the eyes tired,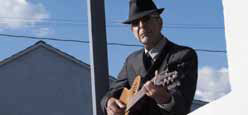 and the stage moves were always beside the point. But then there's the writing. Leonard Cohen's meticulously orchestrated concerts are about his songs, as wry, piercing, and just plain grown-up as any body of pop music ever recorded. He's pushing 80 now, and there may not be that many more opportunities to see him perform live. Leonard Cohen, December 18 at Madison Square Garden, December 20 at Barclays Center. thegarden.com; barclayscenter.com
DANCE
Between the irresistible choreography of its founder, David Parsons, and its lineup of ten c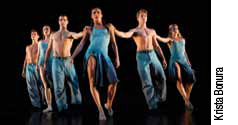 ompelling dancers, Parsons Dance has become one of the best-loved of contemporary ensembles. During its New York season this winter, the company introduces two world premieres: a folk-inspired piece by Parsons and a work to Chopin by Katarzyna Skarpetowska. And yes, Parsons' extraordinary, levitating masterpiece, Caught, is on the bill. Parsons Dance, January 15-27 at the Joyce Theater. joyce.org
THEATRE
Once upon a time, in a faraway land called the '50s, the great Broadway composer Richard Rodgers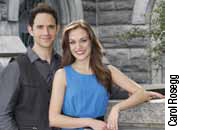 and his partner, lyricist Oscar Hammerstein III, created a musical version of the Cinderella story for television. No one who saw it ever forgot it, and it returned to the small screen periodically. At long last, its lilting songs come to Broadway, with Tony winner Victoria Clark as the Fairy Godmother, rising star Santino Fontana as the Prince, and adorable Laura Osnes in the title role created by Julie Andrews. (Lesley Ann Warren and Brandy starred in the subsequent TV productions.) Rodgers and Hammerstein's Cinderella, starts previews January 21 at the Broadway Theatre (opens February 21). cinderellaonbroadway.org
ART
Setting aside objects crafted by its indigenous peoples, America made its first forays into a truly native art language in the 19th century, with the painters of the Hudson River School. Reveling in the mountains, valleys, and waterways to be found north of New York City, and th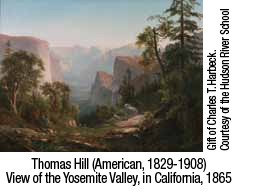 en beyond, Frederic Church, Asher B. Durand, Thomas Cole, and their followers trekked into the woods to celebrate the American landscape. Many of the resulting masterpieces belong to the New-York Historical Society, which sent them on tour while its building was being renovated. They're home again for the first time in several years, installed in sparkling quarters and shimmering themselves with the light of dawning self-awareness. Nature and the American Vision: The Hudson River School, through February 21 at the New-York Historical Society Museum and Library. amnh.org
CLASSICAL
An opportunity to hear all the Beethoven symphonies is a big deal no matter which orchestra tackles them. But hearing them played by the Jewish and M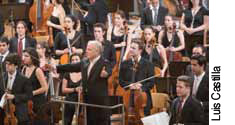 uslim musicians of the West-Eastern Divan Orchestra gives these works – especially the Ninth's hymn to brotherhood – an extra resonance. Founded in 1999 by the conductor Daniel Barenboim and the late writer Edward Said as a way for young musicians from Israel and its neighbors to join forces and get to know one another, the Divan is more than a cross-cultural exercise in bridge-building, and more than just another orchestra. West-Eastern Divan Orchestra, January 30 and 31 and February 2 and 3 at Carnegie Hall. carnegiehall.org
To view the page in pdf form, click here.