Crafty Visions: The SOFA SHOW at the Armory
Back to the Blog... | Post Feedback | Author Bio | Printer-Friendly
To paraphrase the Black Eyed Peas: Tonight's gonna' be a really great night. Why? Because it's the opening of SOFA New York, an amazing annual show of fine craft art; the acronym stands for Sculptural Objects and Functional Art and has nothing to do with recamiers and chaises longues. Staged at the Park Avenue Armory, and open from tonight, April 13th, through the 17th (Sunday), the exhibition has long been heralded as the nation's premier f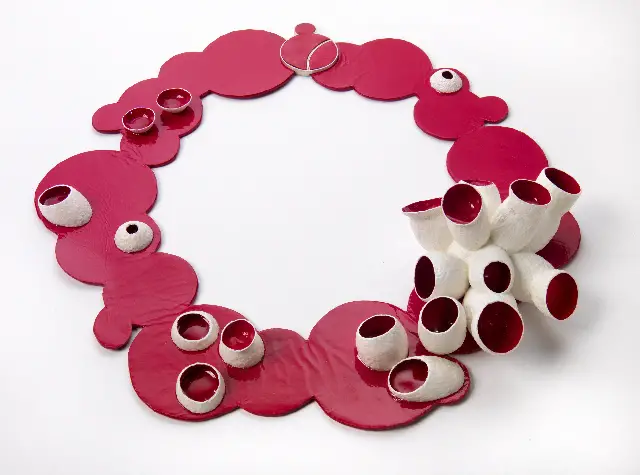 air for outstanding, cutting-edge, and contemporary decorative arts and design. The show will feature the work of more than 600 major artists, from 57 galleries/dealers, from 12 countries, all displaying some of the most remarkable work, including jewelry, fiber art, glass, wood, ceramics, paper, and who-knows-what-else.
This is a serious show for collectors, but it's also a magnet for browsers who want to be educated and for shoppers who might want to pick up, say, a one-of-a-kind "statement" pieces: Beaded-bead necklaces from German jewelry designer Axel Russmeyer; or museum-quality glass sculpture from the important glass artists handled by the Heller Gallery; or at Ferrin Gallery, Lucy Feller's fanciful photo assemblages that tell a family history or celebrate a personal milestone. This year there are new international galleries presenting their artists: the Korean Craft and Design Foundation; Litvak Gallery (Tel Aviv); Arzenal from Prague; Gallery S O and Sarah Myerscough Fine Art (both from London).
Also of note this year is the number of artists working in found and recycled materials: Michael Lucero of the Duane Reed Gallery, St. Louis, incorporates references from global cultures into his masterful ceramics--side by side with repurposed objects such as neckties and cotton T-shirts; Jan Hopkins of the Jane Sauer Gallery, Santa Fe, creates traditional baskets with agave and cedar bark, for example, but embellishes her basket forms with unusual natural materials, such as citrus peel and lotus and silver dollar seed pods; and designer Jim Rose of the Ann Nathan Gallery, Chicago, wor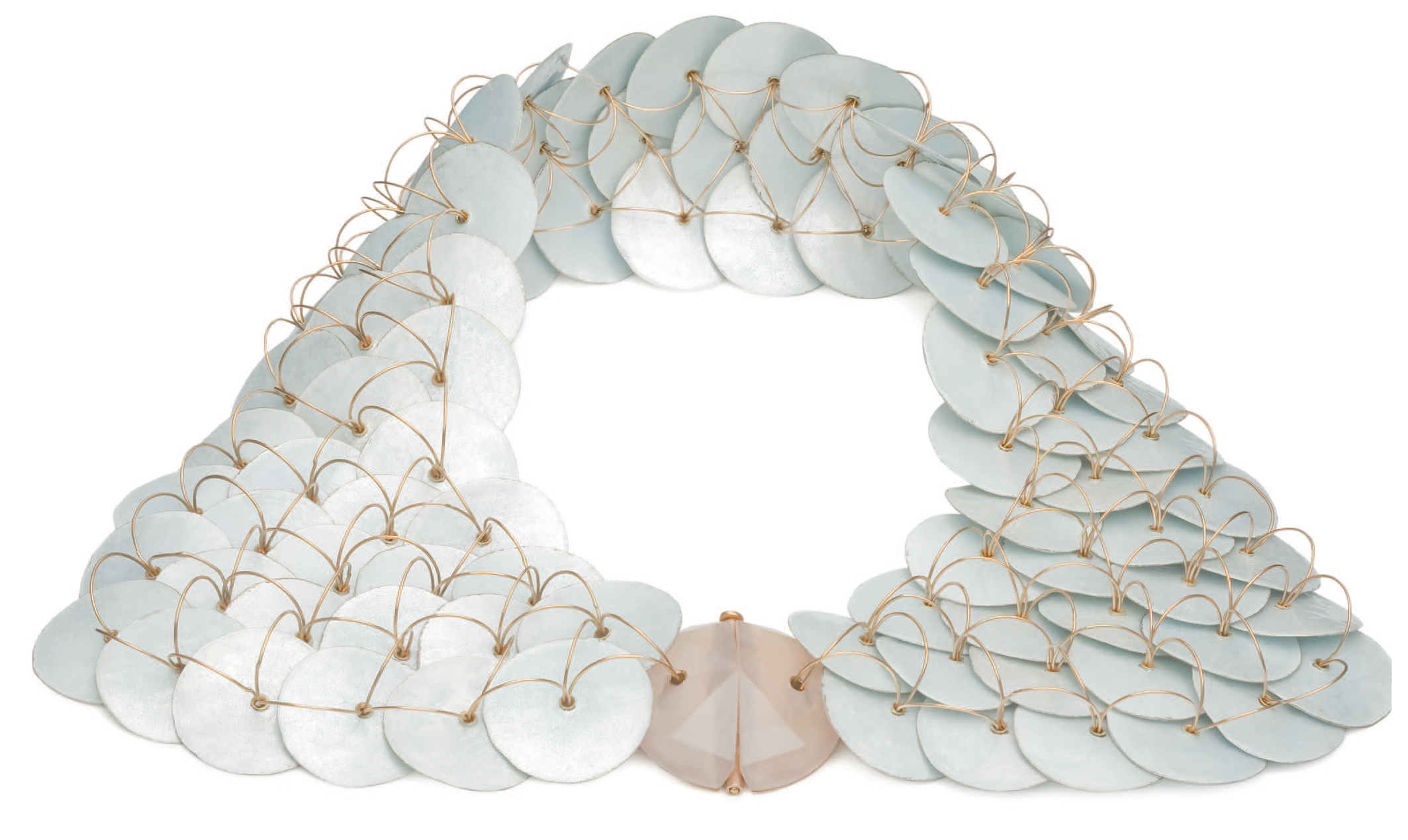 ks with steel in an original fabrication technique he has developed, incorporating found colored panels into many of his works, making a nod to the Gee's Bend quilting tradition.
New this year are design awards, the 1st annual LongHouse Reserve Special Recognition Awards for Best Artwork in Show, and Best Booth Design at SOFA NEW YORK, presented by Jack Lenor Larsen, internationally renowned designer, author, and collector. Larsen's name is synonymous with 20th-century textiles. Internationally lauded, he is one of only four Americans honored with a retrospective at the Palais Du Louvre, Paris. LongHouse Reserve in East Hampton, New York, is Larsen's public exhibition space, arboretum, and sculpture garden. Larsen selected the LongHouse Reserve Special Recognition Award recipients in both categories on Wednesday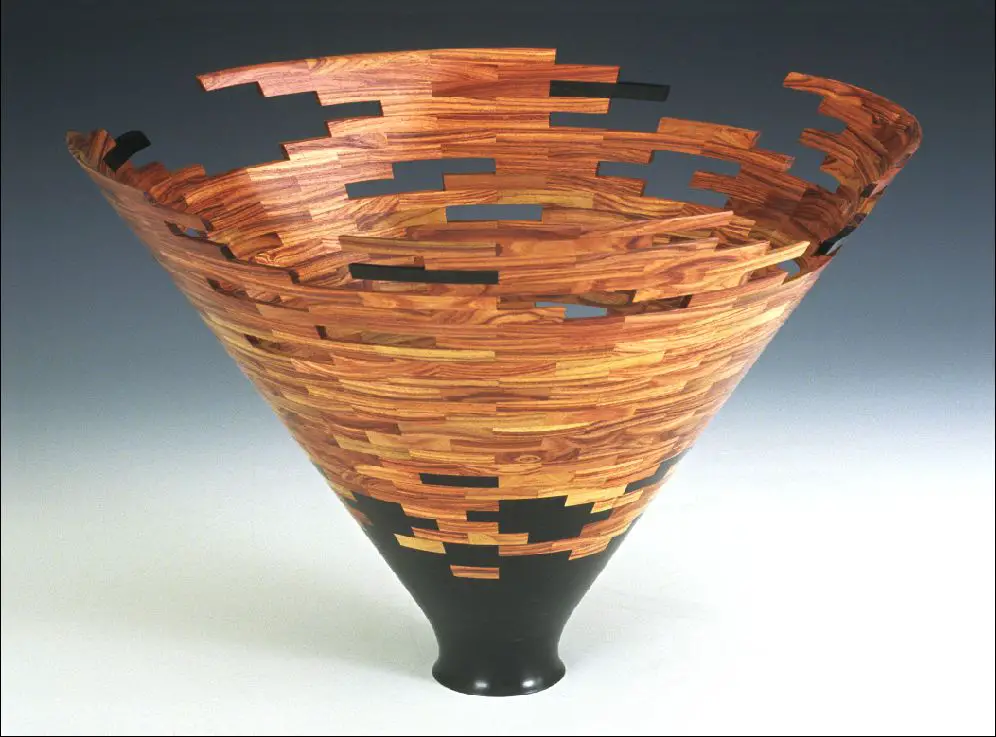 afternoon prior to the Opening Night Preview, and will name them at the Designer Breakfast on April 14th.
Throughout the four days, special events, lectures, tours, and so on are planned and that info is available on the website. SOFA NEW YORK 2011 will open to the public tomorrow, April 14 and run through the 17th, Sunday. New Collectors, Young Designer Night: Friday, April 15, 6 to 8:30 pm, the $35 ticket (available at the door) includes day-long Friday admission. General exhibition hours: Thursday, April 14th: 11am to 7 pm; Friday, April 15th: 11am to 6pm; Saturday, April 16th: 11am to 7pm; and Sunday, April 17th: noon to 6pm. Tickets are $25 for a single day of general admission and $40 for a four-day pass; both ticket prices include the catalog. For general information, visit www.sofaexpo.com; call 800-563-SOFA (7632) or email info@sofaexpo.com.
Posted on April 13, 2011 - by
---
About the Author: About the Author: Ruth J. Katz is a well-known shopping and service writer based in New York City. She has written about shopping for 25 years for New York magazine; covered the topic on-air at Fox-TV for several years as the Home Services expert; and had her own show on both the USA and Lifetime Cable networks. Katz wrote extensively for The New York Times as well, and contributed periodically to the New York Daily News. She is a passionate shopper, always looking for not merely a good buy, but the best buy, ferreting out a "steal" or discovering up-and-coming designers. She has written five books and is a former contributing editor to Hearst's Redbook, Classic Home, and Colonial Homes; she is currently a Contributing Editor of New York Home, Golf Connoisseur, The Modern Estate, and Promenade magazines. She is also the former Shopping Director for Davler Media's Manhattan Living.


Recent Entries: