Veni, Vidi, VICHY's Face Care and Beauty Products from the French Heartland
Back to the Blog... | Post Feedback | Author Bio | Printer-Friendly
Vichy's face care and beauty products come from, not surprisingly, the town of Vichy in the French heartland, where the corporation was founded; the town is known for its antioxidant waters which abundantly flow from the renowned Vichy springs--100% pure and naturally rich with 15 minerals. The company was established by a French dermatologist, Dr. Pro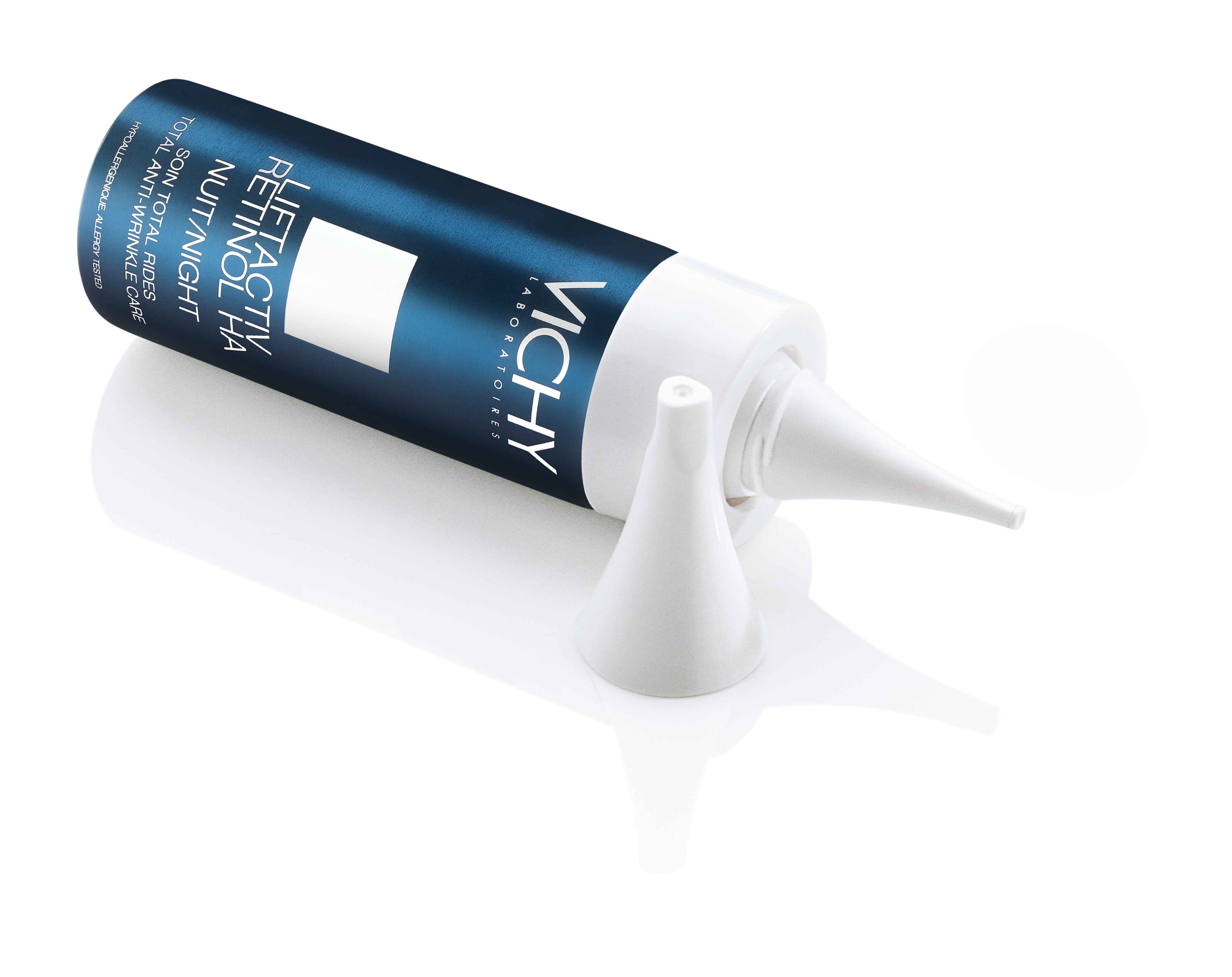 sper Haller, along with a pharmacist, Georges Guerin. Today, the Vichy brand boasts many different lines (nearly a dozen, in fact, including a suncare line, Capital Soleil, with some products with an SPF of 60), but I gave a few specific products a serious test drive, and can report back that I've had terrific results with each of them.
For starters, here is the simplest and most obvious must-have for your summer handbag: Eau Thermale (Thermal Spa Water), i.e., an atomizer of Vichy water! It's merely a delicious spray for refreshing your summer visage. It soothes and fortifies and feels so delightful when you spritz it on your face when you really need it--like when you get out of the subway. Because I am on planes so much, I bought a stash of the smallest size, 1.69 ounces (50 g), so that I can carry it on board a flight, since airplanes are like desiccating machines. You will use it all summer, on the beach, on the bus, and on board.
For keeping that face young, there are the LiftActiv Retinol HA products, harnessing the latest retinols, adenosines, hyaluronic acid, and so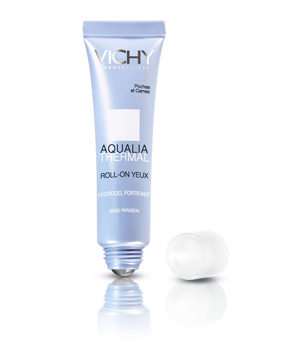 on: The company's studies proved that it had to address a variety of wrinkles that bother us: permanent wrinkles (deep furrows that appear over time); reversible wrinkles (surface furrows that change in shape during the day); and programmed wrinkles (small points that join together over time to actually form a wrinkle). This line has a LiftActiv Retinol HA Eyes product that incorporates more ingredients specifically developed for the delicate eye area, and which reduce wrinkles; it also can make the wrinkles seem to disappear with an illumining effect. (This is like putting some magic abra-

ca-dabra fairy dust around your eyes.) There are also the miraculous LiftActiv Retinol HA Night cream (let the elves make you younger while you sleep) and the LiftActive Reintol HA cream with SPF 18--a great tonic for your face during the day.
You'll also love another eye care product, the Aqualia Thermal Eye Roll-On which attacks puffiness and dark circles. This is another one you'll want to carry on a plane. It feels cool and soothing when you apply it, and seems to really take the puffiness down. The company's lines are quite diverse (for example, for problem, outbreak-plagued skin there is the acne line, NormaDerm), so there is something for everyone. And while it's not the highest priced product line on the market, it's the high end of the somewhat lower end. But as Allure magazine has proven time and time again, it's not about price, it's about performance.
So I suspect, after you try a few of the Vichy elixirs, you'll feel as I did: Veni, Vidi, Vichy--that you came and saw, but it conquered you!
Posted on June 22, 2011 - by
Browse: Beauty: Makeup & Skin Care | Beauty: Fragrance

---
About the Author: About the Author: Ruth J. Katz is a well-known shopping and service writer based in New York City. She has written about shopping for 25 years for New York magazine; covered the topic on-air at Fox-TV for several years as the Home Services expert; and had her own show on both the USA and Lifetime Cable networks. Katz wrote extensively for The New York Times as well, and contributed periodically to the New York Daily News. She is a passionate shopper, always looking for not merely a good buy, but the best buy, ferreting out a "steal" or discovering up-and-coming designers. She has written five books and is a former contributing editor to Hearst's Redbook, Classic Home, and Colonial Homes; she is currently a Contributing Editor of New York Home, Golf Connoisseur, The Modern Estate, and Promenade magazines. She is also the former Shopping Director for Davler Media's Manhattan Living.


Recent Entries: